EMAIL:
arlene234@aol.com
ARLENE FERRIS
LOXAHATCHEE, FLORIDA
561-793-5909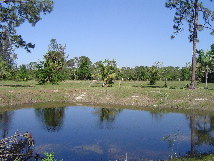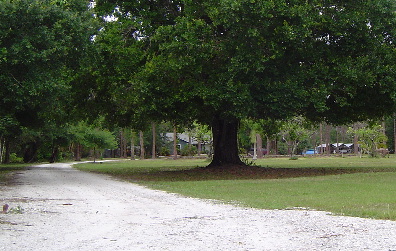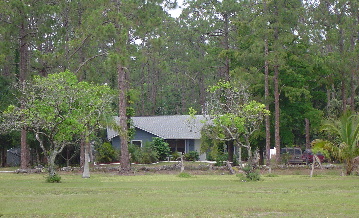 LOGO'S/BANNERS
CREATED BY:
ARLENE FERRIS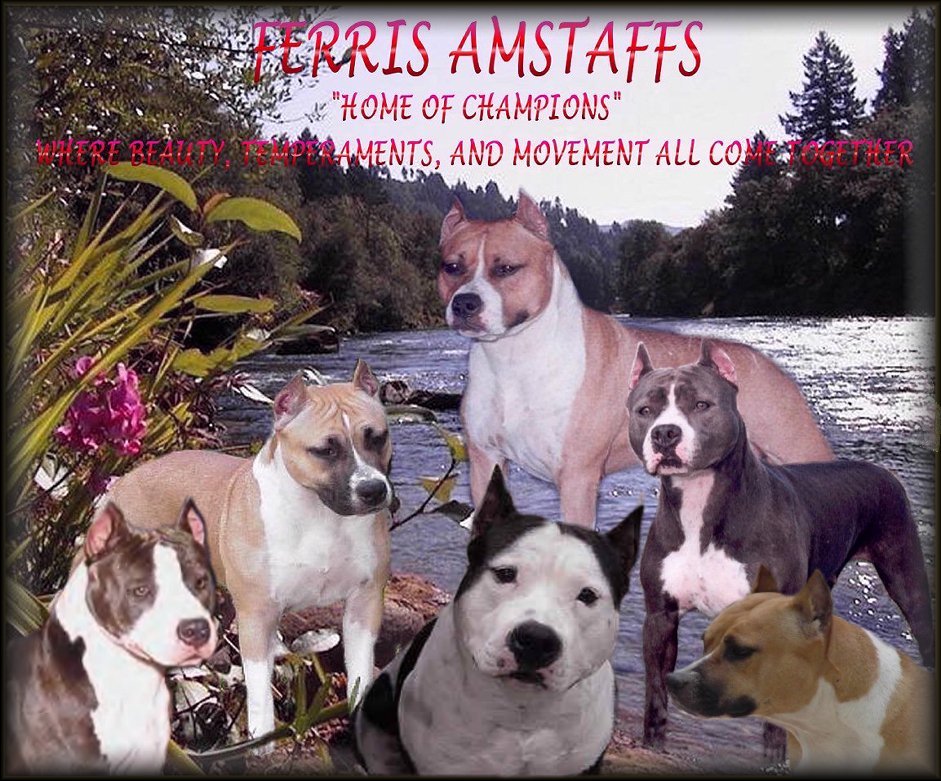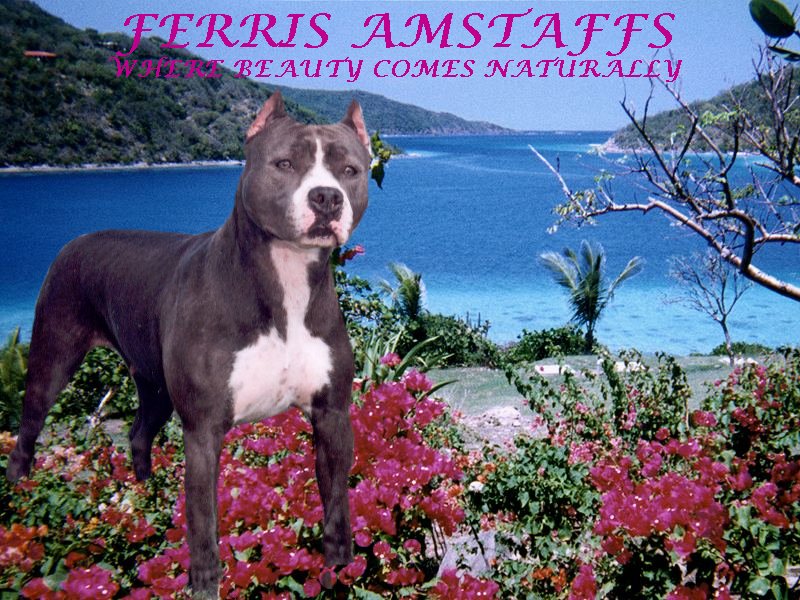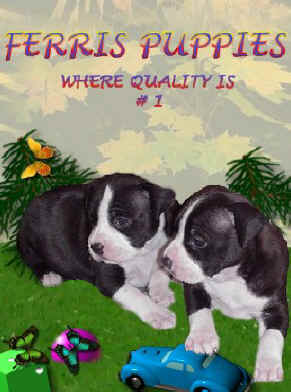 OUR KENNEL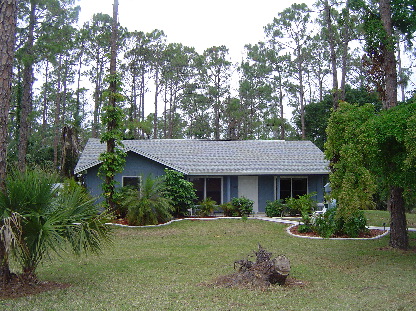 OUR HOME
WE ARE A SMALL FAMILY KENNEL. WE LIVE ON FIVE BEAUTIFUL ACRES IN THE COUNTRY. WE WILL ONLY BREED ONCE OR TWICE A YEAR. WE ONLY BREED TO PRODUCE QUALITY DOGS WITH GREAT TEMPERAMENTS AND THAT MEET THE AKC STANDARD. WE WILL NOT BREED TWO LITTERS AT THE SAME TIME AND WE DON'T BREED AGAIN UNTIL WE HAVE HOMES FOR ALL THE PUPS. WE FEEL THAT OUR PUPS ARE A PART OF OUR FAMILY. SO WE ONLY WANT THEM TO GO INTO THE BEST HOMES. WE DO SCREEN POTENTIAL BUYERS WITH MANY QUESTIONS SO IF YOU DON'T WANT TO BE ASKED A LOT OF QUESTIONS THEN THIS IS NOT THE PLACE FOR YOU TO GET A PUP. WE LIKE TO KEEP UP WITH EACH PUP TO SEE HOW THEY ARE DOING AND GROWING AND THAT THEY AND THE NEW OWNERS ARE HAPPY . WE LOVE GETTING UPDATED PICTURES OF THE PUPS. WE ARE ALWAYS AVAILABLE FOR OUR NEW PUPPY OWNERS IF THEY NEED US. ALL OUR PUPS WILL COME WITH A WRITTEN HEALTH CERTIFICATE FROM OUR VET AND WITH A WRITTEN GUARANTEE / AGREEMENT CONTRACT FROM US. PUPS WILL BE UP TO DATE ON ALL VACCINATIONS AND DEWORMINGS AND WILL HAVE DEWCLAWS REMOVED. OUR PUPS ARE GUARANTEED FOR HEALTH AND TEMPERAMENTS. ALL PUPS ARE SOCIALIZED WITH OUR OTHER DOGS AND CHILDREN. IF YOU ARE INTERESTED IN A PUP FROM US PLEASE GO TO OUR AVAILABLE PAGE TO SEE WHAT MIGHT BE AVAILABLE.





HOW I GOT INTERESTED IN SHOWING AND BREEDING
WELL IT ALL STARTED IN 1994. ONE DAY A FRIEND OF MINE ASK IF I WANTED TO GO TO A DOG SHOW, OF COURSE I SAID YES. WELL THAT DID IT. I SAW SO MANY DIFFERENT BREEDS OF DOGS AND ALL OF THEM WERE SO BEAUTIFUL IN THERE OWN WAYS. BUT WHEN I GOT TO THE RING WHERE THE AMERICAN STAFFORDSHIRE TERRIERS WERE, I FELL IN LOVE. I SAW THEM AS BEING THE MOST WONDERFUL DOG. ALL WERE LOVING AND VERY FRIENDLY. THE ONES THAT I WATCHED IN THE RING WERE SO BEAUTIFUL AND GRACEFUL AND THEY MOVED AS THOUGH THEY WERE SAYING TO EVERYONE " HEY LOOK AT ME". SO AT THAT MOMENT I KNEW THAT I HAD TO HAVE A DOG LIKE THAT. I ALSO WAS VERY INTERESTED IN THE SHOWING PART OF IT TOO. SO I DECIDED TO BUY AN AMSTAFF TO SHOW. THEN THE LONG RESEARCH STARTED. I CALLED MANY BREEDERS AND FINALLY FOUND THE ONE I WANTED TO PURCHASE A DOG FROM. I CALLED CIRCLE C KENNELS IN TEXAS AND TOLD THEM I WANTED A SHOW PUPPY, SO I PURCHASED A BLUE BRINDLE AND WHITE MALE PUPPY. HE WAS SO PRETTY. HE CAME TO ME AT 10 WEEKS OLD. WE STARTED CONFORMATION CLASSES AT THE AGE OF 3 MONTHS. I NAMED HIM FERRIS MAX-A-MILLION. MAX AND I HAD A LOT OF FUN IN THE CLASSES. WE STARTED TO GO TO FUN MATCHES AND HE ALWAYS WON AT THEM. AT THE AGE OF 6 MONTHS WE ENTERED IN THE AKC SHOW. MAX DID WELL HIS FIRST TIME. WHEN HE WAS 7 MONTHS OLD HE WON A 4 POINT MAJOR. BOY DID HE KNOW WE DID SOMETHING GOOD. HE GOT ALL EXCIDED WHEN THE JUDGE PICKED US. HE REALLY LIKES TO SHOW .MAX FINISHED HIS CHAMPIONSHIP AT 19 MONTHS AND ON HIS FIRST TIME OUT AS A SPECIAL, HE WON THE BREED. DURING THE TIME I WAS SHOWING MAX I PURCHASED A FEMALE AMSTAFF. I NAMED HER FERRIS BLUE ANGEL. MAX AND ANGEL HAD A FEW LITTERS AND PRODUCED A FEW CHAMPIONS. IN'T AKC UKC CH FERRIS BLUE STARR ZIRA, CH FERRIS ANTEE UP MEAGAN OFA AND INT' CH AKC CH FERRIS BLUE MAX OFA SHOWN BY HIS OWNER LINDA BARNES AND FERRIS LEGENDARY BILLIE BLUE JEANS CGC TT CD. WHO A IS DOING VERY WELL IN THE OBEDIENCE COMPETIONS. CH FERRIS ANTEE UP MEAGAN OFA WAS SHOWN BY ME TO FINISH HER CHAMPIONSHIP AT 18 MONTHS OLD. IN 1995 I ALSO PURCHASED A BEAUTIFUL FEMALE FROM TARA'S KENNEL IN OHIO. I NAMED HER TARA'S FERRIS WHEEL OF FORTUNE "VANNA". VANNA WAS SHOWN AT 6 MONTHS AND FINISHED HER CHAMPIONSHIP AT 20 MONTHS. SHE ALSO WON THE BREED CLASS HER FIRST TIME OUT AS SPECIAL. VANNA WAS BRED TO MAX-A-MILLION AND PRODUCED FERRIS LOXAHATCHEE REDNECK" OFA MOOSE". MOOSE WON 2ND PLACE IN HIS CLASSES AT THE 1998 NATIONAL SPECIALTY IN ORLANDO FLORIDA. THERE WERE 10 ENTRIES ON ONE DAY AND 12 THE OTHER. MEAGAN WON THIRD PLACE OUT OF SEVENTEEN ENTRIES AT THE SAME SHOW. MOOSE WAS BRED TO FERRIS BLUE ANGEL.THEY PRODUCED A FEW SHOW PUPS .HE WAS ALSO BRED TO CH FERRIS ANTEE UP MEAGAN, THIS IS WHERE LEXI COMES IN. VANNA ALSO HAS PRODUCED A LITTER BRED TO CH BARBARIANS THE HITMAN OFA "SPIKE" OF SUNSEA AMSTAFFS. CH FERRIS LIL' GINGER SNAP, WAS THE GIRL I KEPT FROM THAT LITTER, AND FROM THERE WE NOW HAVE MORE CHAMPIONS. WELL THIS IS HOW I GOT STARTED INTO THE WORLD OF SHOWING AND BREEDING AMERICAN STAFFFORDSHIRE TERRIERS. I PLAN ON BREEDING BETTER AND BETTER AND HOPE TO HAVE MANY MORE PUPS JOIN IN THE WORLD OF DOG SHOWING AND TO BE LOVING FAMILY MEMBERS.






Background Set by Bannerz~R~Us